| | |
| --- | --- |
| About Business | |
Truckoman Operations South was the lead torch bearer of what is today known as Truckoman Group, however was later diversified into various verticals of businesses across Sultanate of Oman.
In today's world of globalized businesses, we have been able to conform and provide integrated services to PDO thus to date, Truckoman South stands tall as a trusted service provider to them since 1997.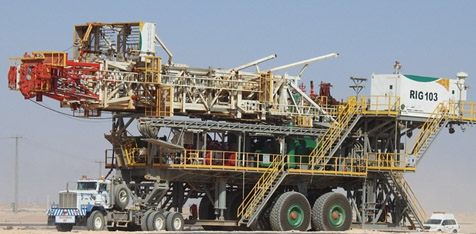 We move on-shore drilling rigs for PDO and other Oil & Gas customers. Moving rigs require precise scheduling, coordinated labor and expert knowledge of the oilfield procedures. With a workforce of over 260 Omani staff, Truckoman South has a multi-skilled crew that are supremely experienced in moving on-shore oil rigs efficiently. Together they handle the complexities of what they do best, moving the rigs efficiently.

PDO south supply yard management is also part of our contractual deliverables, sufficient cranes, wheel loaders with an experienced team manages the day to day rig site supplies delivery.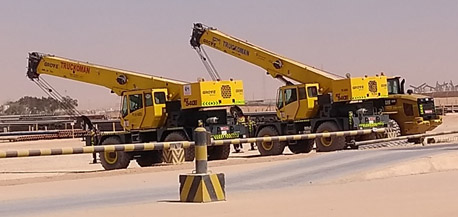 We are known for providing the most cost efficient solution under the safest environment. For us, Safety comes first and adhering to the highest HSE standards is of paramount importance. It is this culture that has made Truckoman name synonymous to Rig movement. Since 1997, we have successfully completed 6 renewals of the Cargo Haulage and Rig movement contract with PDO. Maintaining this professionalism has spoken for us in the form of 'Transporter of the Year' award in the year 2009-10 along with yet another one for 'The best brand in Transport' in the year 2019.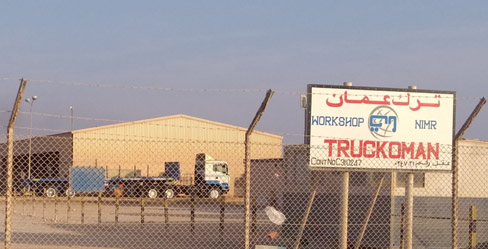 Truckoman has one of the best workshops in Nimr being able to service and maintain its fleet of 200+ equipment and vehicles ensure minimal VOR situations and never say no to availability of the equipment and ensure seamless operations.
Our Services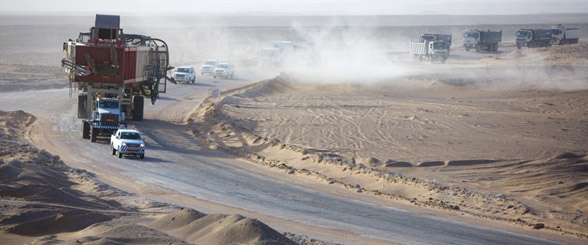 We take pride in catering to PDO's requirements of oil field drilling services such as
| | |
| --- | --- |
| Rig Movement | Yard Management |
| Cargo Haulage Service | Crude Oil and Diesel Transportation Service. |
| Equipment Hire | |
Nimr Site Office
PDO, Nimr
Sultanate of Oman


Phone: +968 2438 2728
Email: info@truckoman.com
Marmul Site Office
P.O. Box 81, PC 113
PDO, Marmul,
Sultanate of Oman


Phone: +968 2438 6559
Email: info@truckoman.com